Minnesota Real Estate Appraisal Services Wins Readers Choice Award for 2020 by the Readers of Finance and Commerce.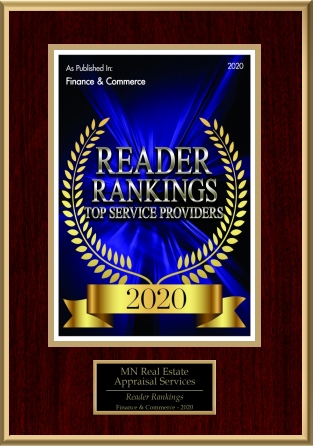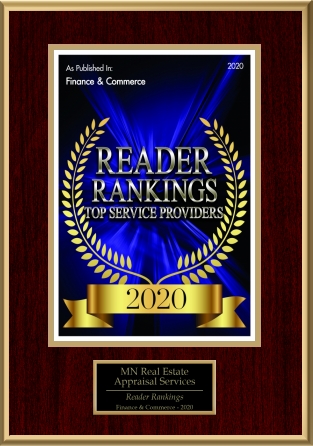 Clarke Gosset thanked the readers of Finance and Commerce for once again honoring the firm. "We have a long relationship with many of the long time readers of the paper, and have done literally hundreds and hundreds of tranactions on their behalf." "It is gratifying to know that our efforts have been appreciated."
Minnesota Real Estate Appraisals works to get every appraisal done right with accurate valuations that will stand up in court if need be. By doing it right in the first place we help settle disputes outside of court.
Comments & Responses